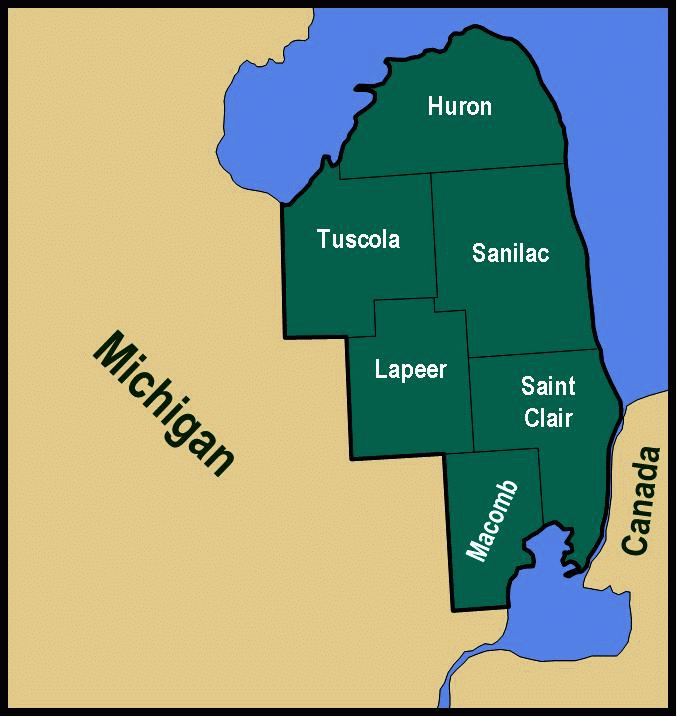 The Thumb Land Conservancy is working to preserve natural areas in the Thumb of Michigan, a postglacial landscape where northern forest blends with central hardwoods, bordered by Lake Huron, the Saginaw Bay, the Saint Clair River, and Lake Saint Clair. The mission territory of the TLC is Saint Clair, Sanilac, Huron, Tuscola, Lapeer, and Macomb Counties, but we can also work in adjacent areas as opportunities arise.
Prior News

June 1, 2017
(click HERE to download PDF)
Garlic Mustard Pulls - June 3 and 10
Port Huron State Game Area
Clyde Township, Saint Clair County
There will be two Garlic Mustard pulls in the PHSGA on June 3 and June 10. We will meet at 10:00 AM both days at the end of Ford Road near Ruby, or at the Ford Road gate if the DNR has not opened it yet. Pheasants Forever is working with us and will provide lunch. The DNR will provide trash bags. Volunteers should bring drinking water and be prepared for weather and mosquitoes as usual. Gloves are not needed but hats are suggested because of mosquitoes and deer flies.