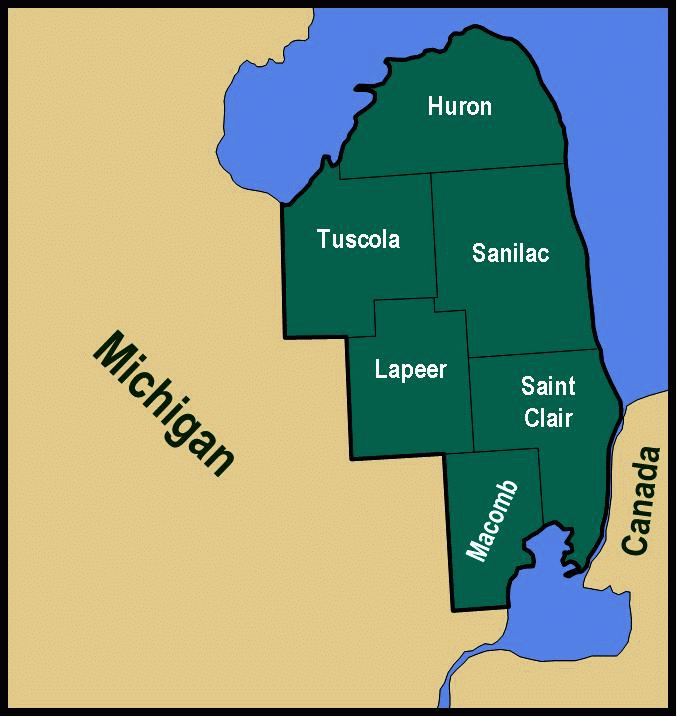 The Thumb Land Conservancy is working to preserve natural areas in the Thumb of Michigan, a postglacial landscape where northern forest blends with central hardwoods, bordered by Lake Huron, the Saginaw Bay, the Saint Clair River, and Lake Saint Clair. The mission territory of the TLC is Saint Clair, Sanilac, Huron, Tuscola, Lapeer, and Macomb Counties, but we can also work in adjacent areas as opportunities arise.
Prior News

May 13, 2018
(click HERE to download PDF)
Garlic Mustard Pull – Saturday, May 19, 10:00 AM
Dead End Woods Sanctuary
Fort Gratiot Township, Saint Clair County
After this past Saturday, we are closer to eliminating invasive Garlic Mustard across the southwest part of the Dead End Woods Sanctuary. We decided to have a second pull on this Saturday May 19 starting at 10:00 AM. Meet at the dead end of Wilson Drive and look for us in the woods. All are welcome to come out and help. You will get to know invasive Garlic Mustard extremely well and learn about native forest plants. The TLC will provide lunch as usual. Jimmy Rankin's Meat Market on Lapeer Road in Port Huron Township (jimrankinmeats.com) has donated hotdogs again this year. You should bring drinking water and be prepared for weather. Gloves are not needed, but hats are suggested. Mosquitoes will be out soon. Please RSVP at 810-346-2584 or e-mail mail@thumbland.org.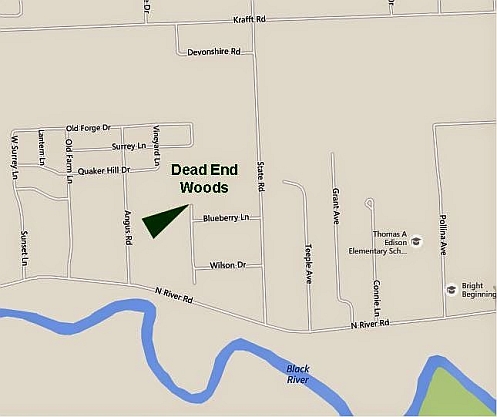 William Collins
Executive Director
Thumb Land Conservancy
4975 Maple Valley Road
Marlette , Michigan USA 48453
810-346-2584
mail@thumbland.org
ThumbLand.org